ENTERPRISE MEMBERSHIP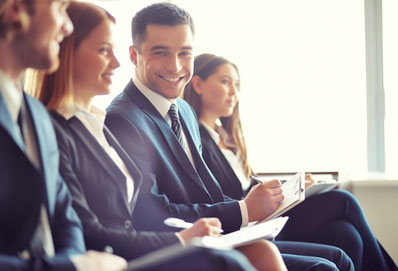 Enterprise Members are organizations or institutions with an interest in the advancement of effective and purpose filled workplaces. These organizations share the AIOBP vision and wish to be involved in its realization. These organizations may use AIOBP accredited programs, trainers, or coaches and have access to the cutting edge information of the world's greatest psychology based training and coaching programs.
BENEFITS OF BECOMING AN ENTERPRISE MEMBER
Enterprise Members have access to the latest psychology based training and coaching methodologies and curriculums created by AIOBP accredited organizations.
Enterprise Members benefit from certificate fee waivers when working directly with certified or credentialed trainers and coaches.
Enterprise Members get special rates when working with AIOBP accredited organizations, trainers or coaches.
Enterprise Members can display the AIOBP logo on your web sites, to identify AIOBP membership.
You will be able to provide an AIOBP identification card to the trainers and/or coaches you certify with your brand imprinted on it.
The AIOBP Journal will keep you up-to-date on advances in psychology based training and coaching industries.
TO BECOME A ENTERPRISE MEMBER INDIVIDUALS MUST HAVE COMPLETED THE MINIMUM REQUIREMENTS AS FOLLOWS:
When a trainer or coach has successfully completed the Accredited Enterprise Member's prerequisites to the written certification or credential test, they are allowed to access our online testing facility. They can then finalize the credential process and provide an official record of standing with AIOBP. The certification test is timed and created by the Accredited Enterprise Member in accordance with the AIOBP accreditation criteria that they qualified for.
The annual membership fee of US$220.00 can be paid through 2Checkout.com, a retailer for the American Institute of Business Psychology via credit card, bank draft or PayPal. 2Checkout.com, Inc. is the exclusive authorized retailer of goods and services provided by AIOBP